NEED A JOB?
To find the right people for the right job and fulfill our client's demand.
OUR SERVICES
Visa Assistance
The company has many years of experience in providing complete visa services for employees going to overseas.
Ticket Assistance
We take the responsibility of providing the tickets for the recruit's since have linkage with renowned national and international travel agencies.
Outsourcing
If the client needs outside professionals to screen the primary applicants, conduct interviews, get references, call a list of your candidates, or anything out of the ordinary, we can help you here as well.
Staffing Services
GRA ensures best talented staffing services from home and abroad for your organization. If our clients require short term or even full time employees for your organizations we are ready to come forward with your needs.
ABOUT US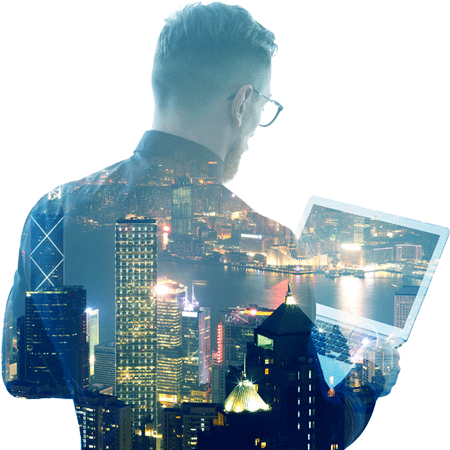 Global Recruiting Agency (GRA) is a Government approved manpower recruiting body in Bangladesh established in the year 2016 as a concern of Daffodil Family. GRA is registered and approved by the Ministry of Expatriates' Welfare and Overseas Employment for local, national and international recruitment for employers in the potential countries around the world. The Client List of GRA is comprised of major national & international organizations.
The main objective of GRA is to create Global Job Opportunities so that they can contribute in the national economy and become self dependent. And this is the point for which we work for skilled, semi skilled and unskilled job seekers and also ensure experienced employment that meets the skills set requirements and fit into the culture of our clients.
We aim to uplift the quality of life of the people we deploy and that can only be achieved by matching them with the best opportunity providers who have the need of their services.
GRA have expanded the services to meet the needs of clients and candidates. We follow a defined code of practice that we as a business and our consultants as individuals to ensure we provide a service not only in line with legislation but a service delivered with best practice in mind
Organizations and our client need competent and smart person and Global recruiting agency ensures the best matches here.
Address
M/S. Global Recruiting Agency
Daffodil Tower 04: 102/1, Shukrabad,
Mirpur Road, Dhanmondi,
Dhaka-1207, Bangladesh.
+8802 8156524, 01811-458868
info@globalrecruit.info
www.globalrecruit.info

M/S. Global Recruiting Agency is one of the new ventures of Daffodil family which approved and registered under the Ministry of Expatriates' Welfare & Overseas Employment.